I'LL ALWAYS BE AMERICA'S 1st GRANDE MISTRESS – SOME THINGS NEVER CHANGE… IN SPITE OF BEING 'DR. GRENCI', CLINICAL SEXOLOGIST, AUTHOR & GUEST SPEAKER
My Legendary History Will Continue To Thrive!!!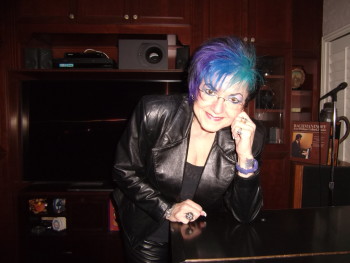 In 2008, when I graduated from Maimonides University with a Ph.D., I thought my credentials would be compromised if I remained a Pro Domme and founder/owner of my Dungeon Club in Pompano Beach, Florida.  Only a few months after my graduation, I regrettably and sadly sold Command Performance, Inc. to a Mistress who worked as my manager, whom I had trained to run the business.  At that time, when I felt my life had taken another huge turn, I didn't realize that forsaking my business would not have jeopardized my new career and goals as an author, guest speaker, and relationship coach.
I created, launched and ran Command Performance for over 16 years, through a mine field of trials and tribulations including: numerous bomb threats on my club and death threats to me plus a police raid all from an angry, ruthless competitor; trouble … Continue reading →