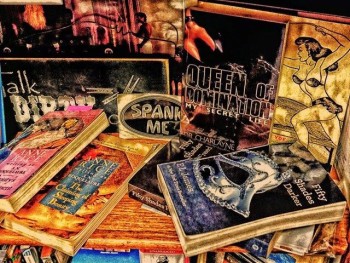 A new topic of concern that is in need of much deliberation and discussion was raised on LinkedIn recently by Dr. Elizabeth "Eli" Sheff, and I want to address this issue, too.
It's the question: Should Polygyny marriages be recognized now, too?
Naturally, people are starting to be concerned about "what's up next" in the good old USA? Probably the same folks who opposed same-sex marriage are the ones with the most fear that legally recognizing same-sex marriage will inevitably lead to plural marriage. Yet historically, polygyny has been far more popular than monogamy in several countries and religions, at least for men of high status or those who can afford it.
Yes, we know that recognizing safe-sex marriage would automatically stir up another hot pot of bewilderment, panic and continued opposition for those who believe their way is the only way it should be. The 24 thousand dollar question is this: Did recognizing/legalizing same-sex marriage profoundly change the definition of marriage so that now "marrriage" has assumed the capacity for many alternative interpretations? Or, does the institution of marriage … Continue reading →