Your Next Escape, Vacation, Escapade or Training Session! Alternative Lifestyles Welcome to Pompano Beach, Florida, USA!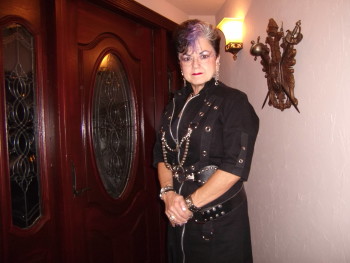 ~ Business men/locals/travelers/vacationers ~

Come hideaway in a cozy apartment (in a private home) especially for alternate and kinky lifestyles: singles, (or you and your girly wear) or D/s, M/s couples welcome here! Break away from the rat race for a change.
Furnished: Queen sofa/bed; 40″ Cable TV & Wi-Fi; desk (and vanity); refrigerator; microwave; toaster; private entrance; private bathroom w/shower; sliding glass doors to small porch; outside patio; fenced in yard; laundry facilities on premises. Bondage chair, rack, bench, cage, toys and equipment available. Alternative Playroom optional. Discreet and confidential.
All Rentals = Require minimum 3 Day Advanced Notice & 50% Deposit by PayPal & Authorization w/ valid driver's license or passport and credit card verification (for Pay Pal) or Cash;
1 Weekend – 2 nights (Fri. 4:00 pm Check-In to Sun. 12 noon Check-Out)
1 Week (Sun. 4:00 pm Check-In to Sun. 12 noon Check Out)
1 Month (4 weeks)