AMERICA'S NOTORIOUS DOMINATRIX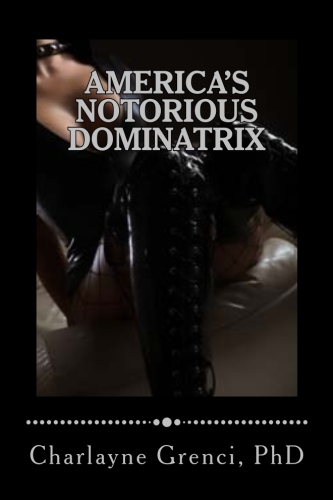 Buy Now From Amazon Books:
---
ALSO AVAILABLE NOW – The Sequel to America's Notorious Dominatrix:
DARK SIDES OF SOCIETY, Forbidden World of Hedonism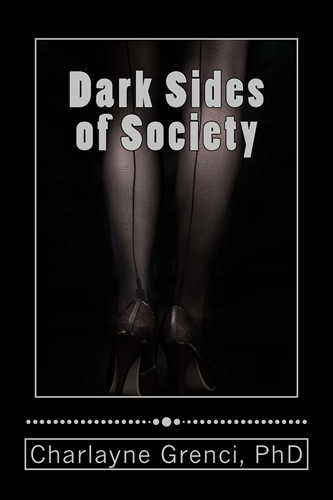 Buy Now From Amazon Books:
---
AND AVAILABLE NOW:




SECRETS BEHIND CLOSED DOORS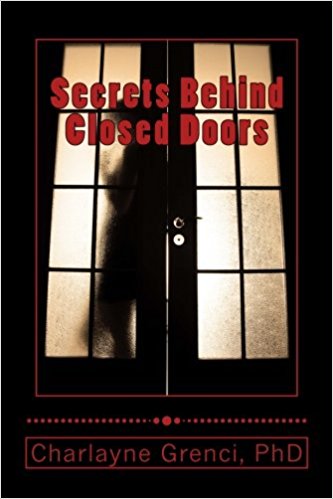 Did you ever wish to get a peek behind closed doors – or you imagined you would be a tiny fly to get access and find out what's really going on in the lives of others? 
Experience in this fictional investigation of a detective "fly on the wall", your narrator,  the shocking, uncensored stories about the private lives and double lives of people we think we know. Take a peek behind the masks of hypocrisy and the walls of deception that lurk and thrive in the mainstream; the secret, desperate lives of sinners, perverts, and criminals that remain usually well hidden in posh mansions from the wrath and condemnation of our society.
Reading SECRETS BEHIND CLOSED DOORS: you will likely agree that author Charlayne Grenci bluntly wrote bizarre, fictitious tales with sinister, violent, gruesome and highly emotional plots. Her purpose was to expose and dramatize the true reality of what goes on in the private lives of people in suburban America.
Charlayne Grenci's liberal use of gross, macabre, absurd and sorrowful imagery was necessary to epitomize and encapsulate all the dynamics that exist in real life situations, to evoke your deepest emotions and to stimulate your darkest fantasies.
Buy Now From Amazon Books:
---
AND SECRET CINEMAS IS COMING SOON
Your New E-book…
IS ALMOST READY…
FOR THE THEATRE IN YOU'!!!
LADIES and GENTLEMEN – Welcome to the controversial, erotic world of adult entertainment in literature. This book is all about twisted, lustful and forbidden sexual fantasies. sexual adventures and guilty pleasures!
Secret Cinemas: 10 Erotic Movie Fantasies  is pioneering a distinctive path of its own.  It offers a dissimilar feature, (a secret for now) created for your reading enjoyment.  Don't read this book, experience it!  By Dr. C.E. Grenci
WARNING: NC-17 – Adults Only
No One 17 and Under Admitted. Clearly adult.
---
Dr. Charlayne E. Grenci, Ph.D., is a clinical sexologist, clinical professor and a relationship expert; a graduate from Maimonides University, an affiliate of The American Academy of Clinical Sexologists and a Diplomat of The American Board of Clinical Sexology.
She also wears another hat as Mistress Carla, who  is known as a professional dominatrix with an ongoing sex research program for over 34 years since 1980, based on observing and working with thousands of people.
Her research study has focused on various sexual practices, alternative lifestyles, sexual preferences, sexual human behavior, and most relationship issues.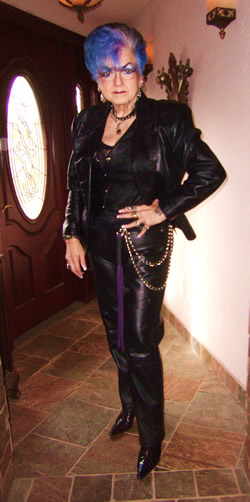 As a sex coach, sex educator, sex scientist and guest lecturer with a private practice, Dr. Grenci provides private coaching and instruction for individuals and couples seeking information, advice, and support with relationship issues, sexual problems, and alternative lifestyles.
Since 1987, she has been a guest lecturer, who has presented at large national conventions, clubs, organizations, institutes, and local universities all over the world. Among these are the Florida International University, St. Thomas University, Maimonides University, and German Society for Social Scientific Sexuality Research in Munich, Germany, attended by many world famous sexologists.
She has been a guest speaker on  TV and Radio talk shows.
Her lectures have been popular for over 27 years because of their combination of exhibits, demonstrations and academic content in a candid, graphic & entertaining presentation, which have attracted a broad audience, from the general public to graduate students, professors, and mental health professionals, especially in the fields of psychology, clinical sexology, social work, sex therapy and research.
Most recently, she was invited to be a guest lecturer at a program at Indiana University in coordination with The Kinsey Institute for Sex Research.
As Mistress Carla, Dr. Grenci has been an internationally famous dominatrix since 1980. She gained fame for establishing Florida 's first Dungeon in her home, which led to a five year legal battle in the 1980′s when the Pompano Beach Police and Broward Sheriffs' departments raided her business.
The legal battle led Mistress Carla to become a well-known instructor, consultant, and advocate for freedom of expression for alternative sexual expression and alternative lifestyles in the mainstream media.
As Mistress Carla, Dr. Grenci also became nationally-known as a free-lance writer and columnist for several internationally distributed fetish newspapers and magazines and then a guest lecturer and educator on the BDSM lifestyle and  S&M and the law, at dozens of universities, including Nova Southeastern University, the University of Miami, and the Florida Post Graduate Sex-Therapy Institute, and she still speaks to universities on these topics.
Also, as Mistress Carla, Dr. Grenci has been a speaker at organizations, clubs, and national conventions around the country, including Living In Leather and Leather World in Chicago, the world famous Dressing for Pleasure in New Jersey, and The Orlando Bash in Florida.
As Mistress Carla, Dr. Grenci appeared on numerous radio talk shows as an expert in the field of BDSM, domination and submission training, and coaching singles and couples in all lifestyles on improving sexual relationships and other relationship problems.
She was crowned the Grand Matriarch of Florida at an annual convention called the Orlando Bash in 1993 and was recognized for having earned the title of the first "Grande Mistress" in the United States by the Duchess and the Leather Community for her on-going accomplishments as the "Trail-blazer and Trendsetter" since 1980.
Other accomplishments include founding the first Dungeon Club and Fantasy Theatre in Florida called Command Performance (1991), launching the first educational program in Florida for the fetish community, and producing the first National Fetish Convention in Florida, called Metamorphosis, all of which drew thousands of attendees and participants since 1991 from around the world to educational seminar presentations, theatrical performances, themed play-party events and the unique dungeon playground.
Mistress Carla has maintained an historical archive about her activities in the BDSM community dating back to 1980.